The authorize library users are the Students of the University of La Salette, faculty members, Administrators, Staff members, alumni, other university based users and walk-in researcher. The student's users should present their valid ID for the current semester, for walk-in researcher presents their referral letter from their library.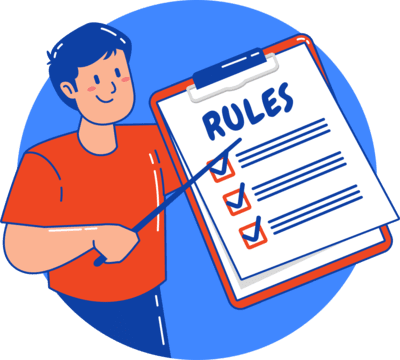 Bags, folders, personal books are to be deposited at the Baggage area upon entry. Have with you your valuables.
Books borrowed for home use are to be presented at the Control Desk before leaving the library.
Placed used books at the designated depositories.
Library user has ten (10) hours per semester to use the internet facility.
Eating, littering, and loitering are not permitted in the library.
A library user is not allowed to connect or plug to an outlet to charge his/her personal computer, laptop, notebook & etc. to the library.
Graduate School Student can only borrow Theses, Dissertations and Action research for reading room use only and not to be loan for home use.
Taking pictures of theses, dissertations and action research using any multimedia gadgets is strictly prohibited.
To maintain its role as a public provider of information, Internet Area is available at 4th floor in extension library. These station can use by the students user for their research and academics and they have ten (10) hours to consume in per semester.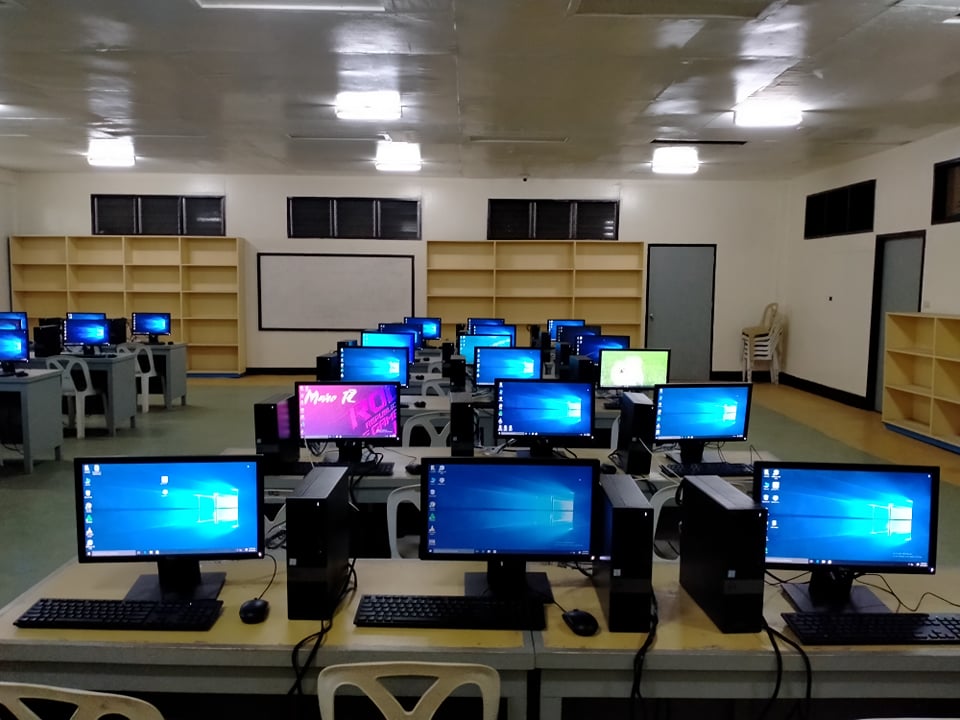 The following rules apply in internet area users:
Student is required to submit their internet card to the person in-charge.
Internet area may use for web – based e-mails, data searches and retrieval for academic and research purposes only.
Computer use is limited to one (1) hour per session, per person. Another one-hour session is allowed to the same user but not on consecutive time.
Accessing sites, which are not research-related, is strictly prohibited including chatting, games, entertainment, and the like.
Computer is shut down 30 minutes before the library closes.
Internet users who violate these rules will be subject to disciplinary action.
| | | | | |
| --- | --- | --- | --- | --- |
| Clientele type | No. of items can be borrowed | New acquisitions | Reserve collection | Circulation |
| University Administrator | 15 | 10 days/renewable 2x | 10 days/renewable 2x | 1 month/renewable 2x |
| Faculty/Staff members | 10 | 10 days/renewable 1x | 10 days/renewable 1x | 1 month/renewable 2x |
| Graduate School Students | 5 | 1 week/non renewable | 1 week/non renewable | 1 week/renewable 1x |
| Law Students | 5 | 1 day/ non renewable | 1 day/renewable 1x | 2 days/renewable 2x |
| Undergraduate students | 5 | Overnight/ non renewable | Overnight/renewable 1x | 2 days/renewable 2x |
All ULS borrowers must present valid ID, borrowers card(for students), Ledger(for employee) and the book/s for proper issuance.
Inspect the book/s you wish to borrow for missing/mutilated pages.
Borrowers are required to return the books on the exact due date to avoid overdue fines.
Personally at the circulation section
The following are not to be renewed:
New acquisition
In-demand books (books on reserve)
Overdue books
Books that have been reserved by other user
**Reserve books at the serve section is strictly for overnight use only
Overdue books will be charged twenty pesos (Php. 20.00) per book per day and for reserve collection is two pesos (Php. 2.00) per hours per book exclusive of Sunday, holidays and suspension of classes.
Lost library Item
If an item is lost, the library should be notified immediately.
All library clientele are responsible for the replacement of the items plus the accumulated overdue fines.
Lost books must be replaced with the same title, edition and author.
User can pay the current amount of lost book and the accumulated overdue fines with additional processing fee of fifty pesos (Php. 50.00).